Museum of Other Realities, free now on Steam until Jun 21 at 6:00 UTC.
---
How to get the game:
Register on Steam or log in with already existing account and enter on Museum of Other Realities store page. Click on Add to Account button to keep this game permanently. This offer will expire Jun 21 at 6:00 UTC.
Or just click on following link: https://store.steampowered.com/app/613900/Museum_of_Other_Realities
---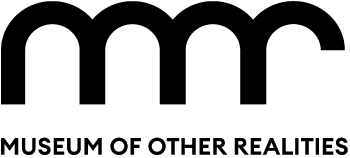 ---
About this game
The Museum of Other Realities (MOR) is an immersive multiplayer art showcase in VR. Step into a painting, surround yourself with fantastic sounds, experience art with your friends as it evolves and takes form. The museum contains a growing collection of interactive art and experimentation, supporting artists who are challenging and redefining what is possible with virtual reality art.
Multiplayer
Enjoy a collective multiplayer experience with old friends or make new ones in a gallery you can visit from anywhere.
Constantly evolving with new art
With regular art updates and events on an ongoing basis, the MOR grows and evolves into a space you can return to for new experiences.
Supporting Artists
The MOR has showcased pieces from artists around the world, celebrating their incredible work and fostering community. Artists with featured work in the Museum are paid and promoted.
Valve Index Support
The MOR supports the Valve Index and Index controllers, allowing you to gesture to friends or draw in the air.