Armor of Heroes, free now on Steam until Oct 19 at 17:00 UTC.
---
How to get the game:
Register on Steam or log in with already existing account and enter on Armor of Heroes store page. Click on Add to Account button to keep this game permanently. This offer will expire Oct 19 at 17:00 UTC.
Or just click on following link: https://store.steampowered.com/app/1368440/Armor_of_Heroes
---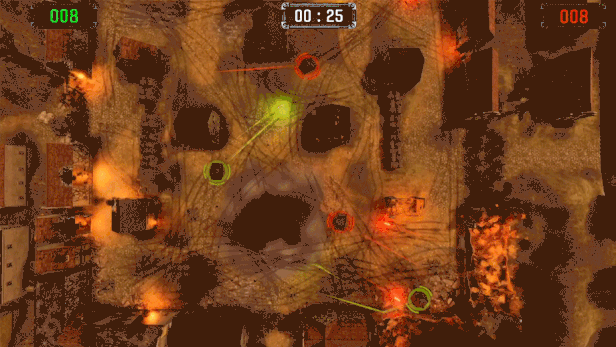 ---
About this game
In celebration of SEGA's 60th Anniversary, SEGA has taken the retro thrill of old school tank battles and polished them up with a modern spit shine, integrating art and models from Relic Entertainment's beloved Company of Heroes series.
Play solo, team up against the AI, or go head-to-head in all-out 4 player PVP battles!
Features:
Three scoring modes:
Deathmatch – reach the score limit or achieve the highest score within the time limit
Score Zone – only get points when within the zone
Survival – fixed number of lives; winner is the last tank standing
Three configurations: arcade, tactical, hardcore
Nine game modes in total:
Crazy Tanks,
King of the Hill
Standoff
Skirmish
Danger Zone
Last Man Standing
Annihilation
Carnage
Extinction
Four levels from small to large with destructible scenery
AI opponents
Fully configurable controls (keyboard and controllers via Steam Input)
Remote Play Together – invite a friend, let them take a tank