Box: The Game, free now on Steam until Dec 6 at 22:00 UTC.
---
How to get the game:
Register on Steam or log in with already existing account and enter on Box: The Game store page. Click on Add to Account button to keep this game permanently. This offer will expire Dec 6 at 22:00 UTC.
Or just click on following link: https://store.steampowered.com/app/879850/Box_The_Game
---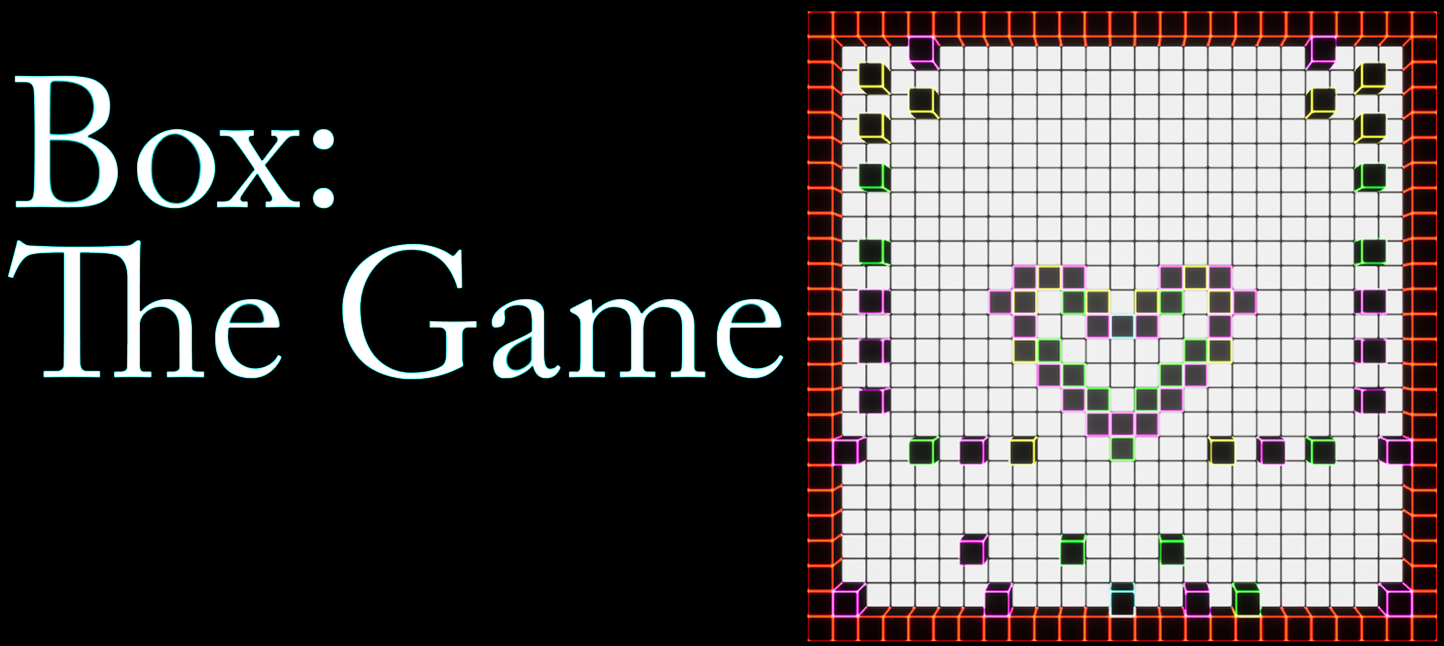 ---
About this game
Gameplay
You play as a cube and every cube you touch attaches to you and every cube those cubes touch attach to them.
The goal is to make the shape on the ground with the colours in the correct spot.
Complete
Compete with people from all around the world to try and get the least amount of moves using the leaderboard.
Features
50 Levels
Colour blind mode
Colourful levels
Cool shapes
Challenging puzzles
Leaderboards