Out of Line, free now on Epic Games until Sep 28 at 15:00 UTC.
---
How to get the game:
Register on Epic Games or log in with already existing account and enter Out of Line store page. Click on GET button and place order to keep this game permanently. This offer will expire Sep 28 at 15:00 UTC.
Or just click on following link: https://store.epicgames.com/p/out-of-line-209cbb
---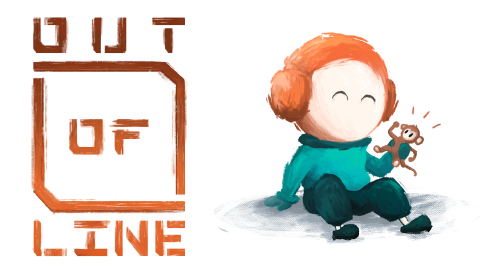 ---
About this game
A unique adventure game filled with beautiful puzzles all hand-drawn in a unique 2D style . Out of Line follows the adventures of San in a quest to escape the Factory that was once home. Dive into a story set in a mysterious world that is revealed through multiple chapters.
Out of Line is a 2D side-scrolling puzzle platformer that depicts the adventures of San, a young boy trapped in a factory.
Key Features:
• Enjoy dozens of visually impressive puzzles
• Learn to master the mechanics of the spear
• Interact with beautiful hand-drawn environments
• Learn from extraordinary characters
• Discover what San's story means to you