Potion Commotion Fanbook, free now on Steam until Jan 13 at 18:00 UTC.
---
How to get the content:
Register on Steam or log in with already existing account and enter on Potion Commotion Fanbook store page. Click on Add to Account button to keep this content permanently. This content requires the base game Potion Commotion (which is free to play game) in order to play. This offer will expire Jan 13 at 18:00 UTC.
Or just click on following link: https://store.steampowered.com/app/1438020/Potion_Commotion_Fanbook
---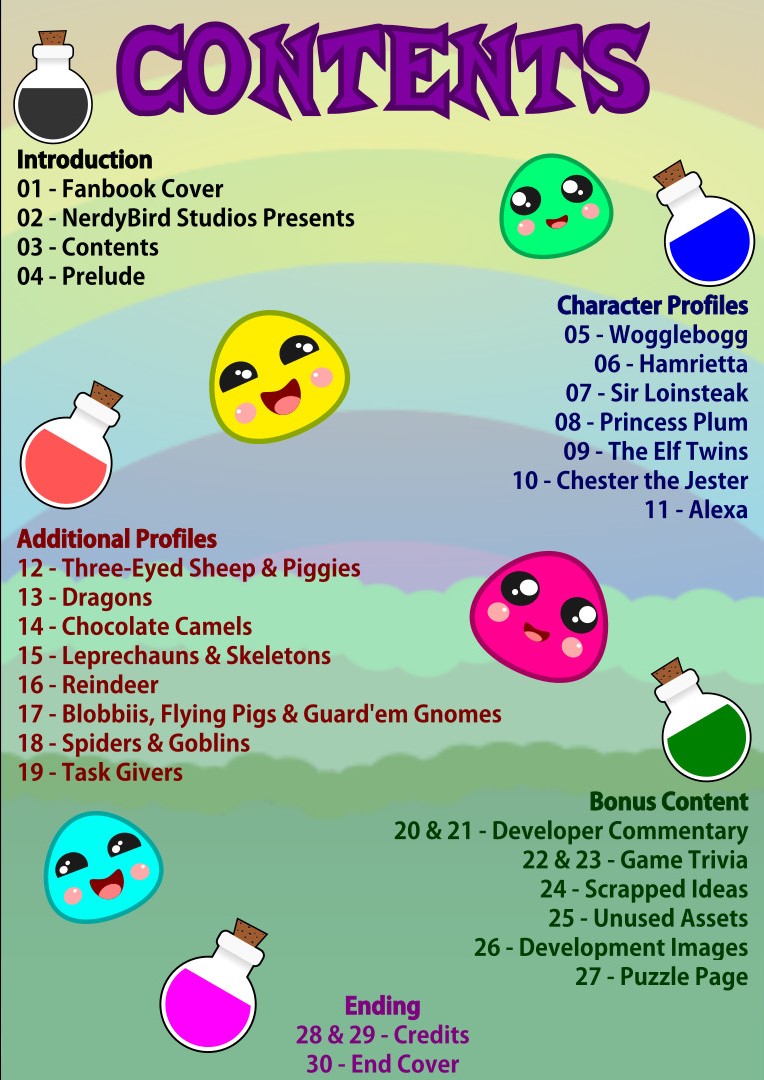 ---
About this content
Introducing the Potion Commotion Digital Fanbook!!
Featuring a variety of cool and interesting content about the game and its development.
In-Game Bonuses
For purchasing & installing the Fanbook, you will be rewarded with the following in-game goodies:
An instantly collectible 250 Tokens
Three Bonus Tokens for you to collect daily!
An exclusive Golden Wogglebogg Costume
If you enjoyed Potion Commotion, then purchasing the Fanbook is a fantastic way to go the extra mile to help support the Developer's work on future updates and projects.
Key Features
Character Profiles
Game Art
Cut Content
Commentary & Trivia
And a bonus Puzzle Page, featuring fun and games!!
Get yourself a copy of the Potion Commotion Fanbook today!!
To access a purchased Fanbook, go to Library > Potion Commotion > Manage > Browse Local Files > Potion Commotion Fanbook.pdf