Shop Titans, free now on Epic Games until Jul 28 at 15:00 UTC.
---
How to get the game:
Register on Epic Games or log in with already existing account and enter Shop Titans store page. Click on GET button to keep this game permanently. This offer will expire Jul 28 at 15:00 UTC.
Or just click on following link: https://store.epicgames.com/p/shop-titans-d95c1c
---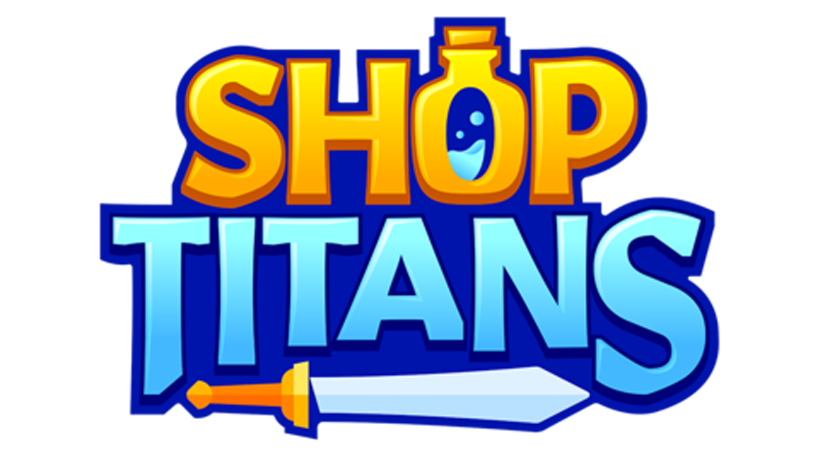 ---
About this game
Shop Titans is the ultimate RPG shopkeeper simulation. Craft powerful equipment, stock your shop and sell to aspiring heroes… at a markup! Hire heroes and explore dungeons to gather valuable materials to craft with. There's never a dull moment in the world of Shop Titans!
Time limited Offer 7/21 – 7/28 (Over $100 USD Value – FREE!)
All players who log into Shop Titans through the Epic Games Store between Thursday July 21 at 11AM Eastern and Thursday July 28th at 11AM Eastern, and achieve Level 8 will receive this exclusive giveaway!
The Exclusive Giveaway Package includes:
• Blueprint: Champion Vigil
• Blueprint: Assassin Tanto
• Blueprint: Dismantler's Pickaxe
• Blueprint: Fizzy Guzzle Bottle
• Decoration: Valiant Banner
• Decoration: Oni Shrine
• Decoration: Llama Pinata
• Shopkeeper customization: Good Ol' Pickaxe
• 50 Argon Tokens
• 50 Antique Tokens
• 3 Slimy Keys
• 3 Slimy Chests
• 200 Webbed Wings (crafting material)
• 200 Moon Crystals (crafting material)
This giveaway is available to all players logging in through the Epic Games Store, both new and existing. You must install, log into Shop Titans and achieve Level 8 in game to receive this exclusive giveaway.
As a thriving new shop owner in a bustling adventurer city, it's time to roll up your sleeves and get to work! Craft, haggle and sell your way to the top and you are sure to attract many colorful characters to your shop… perhaps even the king himself!
BUILD YOUR OWN SHOP
CUSTOMIZE YOUR SHOP: Carpets, racks and stalls… or simply tons of cat statues! Design the shop of your dreams and your customers will love you for it!
DRESS TO IMPRESS: Choose among dozens of hairstyles, clothes and accessories to make your shopkeeper truly stand out!
GET CRAFTING
CRAFT: Craft from an ever growing collection of items including swords, shields, boots, guns and much more!
UPGRADE: Become a master craftsman. The more items you make, the more powerful and valuable they'll become!
ENCHANT: Enchant powerful elemental and spirit effects to any item and awaken their true power with over a million possible combinations!
ASSEMBLE HEROES AND QUEST FOR LOOT
PERSONALIZE YOUR PARTY: Recruit and customize Heroes among 18 classes and equip them with items you made yourself!
MEET THE CHAMPIONS: Team up your Heroes with unique and powerful Champions, characters with powerful abilities and unique stories.
BATTLE MONSTERS: Send out parties of Heroes to battle monsters and gather valuable crafting materials!
A MASSIVELY MULTIPLAYER WORLD
JOIN A GUILD: Team up with other players around the world and invest together to create a bustling city!
TEAM UP: Compete with your guild, in events like the Lost City of Gold. Big rewards are dropped the further you progress!
PLAY THE MARKET: Rack up the gold (and gems!) by participating in a worldwide, player-driven market!