Streets Of Kamurocho, free now on Steam until Oct 19 at 17:00 UTC.
---
How to get the game:
Register on Steam or log in with already existing account and enter on Streets Of Kamurocho store page. Click on Add to Account button to keep this game permanently. This offer will expire Oct 19 at 17:00 UTC.
Or just click on following link: https://store.steampowered.com/app/1368430/Streets_Of_Kamurocho
---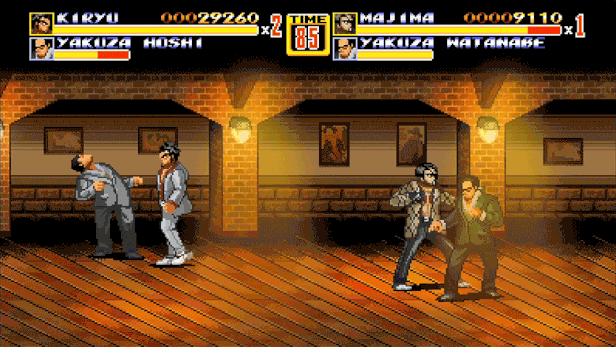 ---
About this game
In celebration of SEGA's 60th Anniversary, SEGA mashed Streets of Rage 2 with the ever-popular Ryu Ga Gotoku Studio's Yakuza series, and Streets of Kamurocho was born.
Play as two of the most loved characters – Kiryu and Majima – to brawl your way through Kamurocho.