Save on thousands of games on discount, vote for your favorite games of the year, and get the free stickers!
The Steam Winter Sale 2021 is one of the greatest game sales of the year. With huge discounts on thousands of titles, save now through the holidays. The Sale ends at 10am Pacific on Wednesday, January 5th.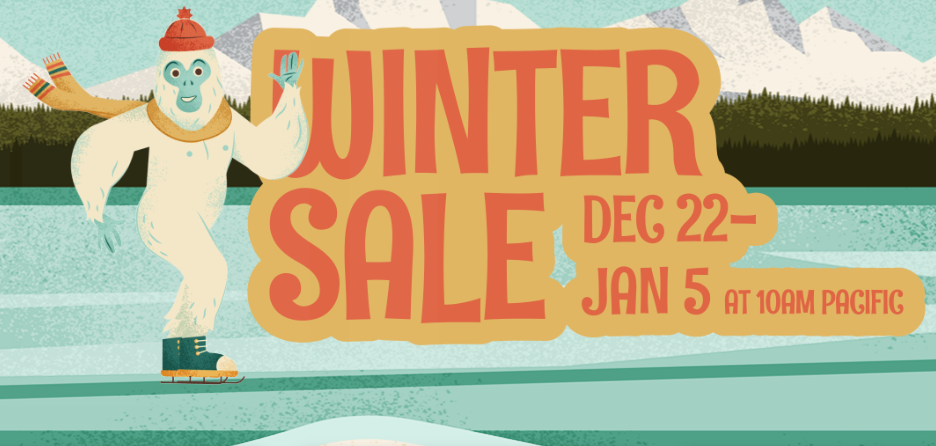 The Steam Awards
Vote for the 2021 Steam Awards Winners across ten categories. By voting in each category you'll earn a random card from this year Winter Sale Trading Cards set. Winners will be announced January 3rd @ 9AM Pacific.

There are total of 10 categories:
Game of the year
VR game of the year
Labor of love
Better with friends
Outstanding visual style
Most innovative gameplay
Best game you suck at
Best soundtrack
Outstanding story-rich game
Sit back and relax
Free Stickers

Enjoy the New Winter Sale stickers set for FREE.
During the winter sale, a random sticker is waiting for you at the Points Shop for free to claim. The stickers are available to clam every 48 hours.