Fishing Sim World: Pro Tour – Lake Nelson, free now on Steam until Mar 15 at 17:00 UTC.
---
How to get the content:
Register on Steam or log in with already existing account and enter on Fishing Sim World: Pro Tour – Lake Nelson store page. Click on Add to Account button to keep this content permanently. This content requires the base game Fishing Sim World®: Pro Tour in order to play. This offer will expire Mar 15 at 17:00 UTC.
Or just click on following link: https://store.steampowered.com/app/1442140/Fishing_Sim_World_Pro_Tour__Lake_Nelson
---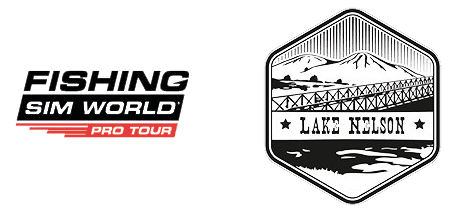 ---
About this content
Lake Nelson is a picturesque fishing venue located in the heart of Texas and is unique for the size of the venue against the size of the fish that can be caught. In fact, at around 10 acres in size, there is no need to use a boat and fishing is from the shoreline only. You can fish for 15 different species in Lake Nelson, including some that are rare to the state of Texas and all go to specimen size. Expect to find monster bass weighing 15lbs and longnose gar topping 47lbs! Species such as crappie, bluegill and walleye are also found and there are some carp up to 25lbs that will also provide great sport.
With three tournaments to fish on Lake Nelson, three new career events and 25 new Boss Fish to hunt down and catch, you can really see why it is such a popular venue!