Tale of Immortal – Ground of No Return, free now on Steam until Jun 2 at 11:00 UTC.
---
How to get the content:
Register on Steam or log in with already existing account and enter on Tale of Immortal – Ground of No Return store page. Click on Add to Account button to keep this content permanently. This content requires the base game 鬼谷八荒 Tale of Immortal in order to play. This offer will expire Jun 2 at 11:00 UTC.
Or just click on following link: https://store.steampowered.com/app/2408730/Tale_of_Immortal__Ground_of_No_Return
---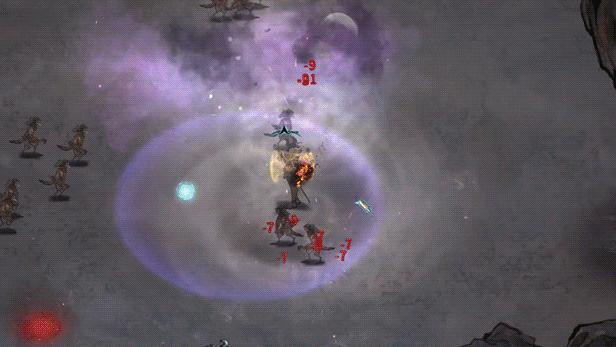 ---
About this content
Have you found yourself transformed into Hou Yi, Jingwei, only to wake up as a puny Chicken Immortal?
It's not every day you get sucked into a mystic realm with no hope of escape, but if you do, can you fight your way out and return to the world you know as an NPC?
With the Ground of No Return DLC, you'll unlock a thrilling new Rougelite mode that takes you on a wild journey independent from the world of the Tale of Immortal.
Step into the shoes of an NPC with unique skills and destiny, and embark on an adventure of a lifetime.
Defeat enemies to gain cultivation and Spirit Stones, level up, unlock "Rewrite Destiny" powers, purchase Mind Skills and manuals, and become stronger with each passing moment. Build an unstoppable character, improve your techniques, and ride each wave of assault with steadfast wills.
The fate of your character is in your hands. Do you have what it takes to break free from the dire situations and make a daring escape? Only you can decide."