The open beta for Resident Evil Resistance has been scheduled to begin on all platforms on Friday, 27. March from 3:00AM (EDT) through Friday, 3. April 3:00AM (EDT).
Due to "technical issues", Resident Evil Resistance open beta for PS4 and Steam has been delayed until further notice. Currently only the Xbox One version of the Resident Evil Resistance open beta is live and available to play.
According to Resident Evil official website, the company is working to resolve the issues as quickly as possible.
Unfortunately, due to some technical issues, there is a slight delay for the Resident Evil Resistance Open Beta on PS4 and Steam. The Xbox One version is unaffected and will be available as scheduled. We are working to resolve the issue as quickly as possible and will keep you updated on its availability. We sincerely apologize for the delay and appreciate your patience.
---
About Resident Evil Resistance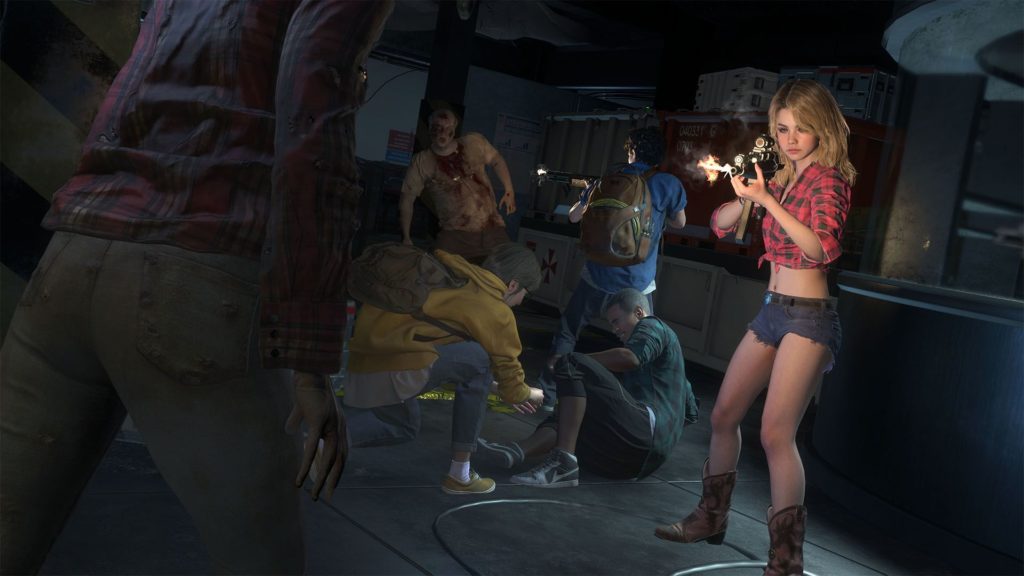 A new asymmetrical-multiplayer survival horror experience set in Raccoon City!
Capcom's Resident Evil Resistance is a new 1 vs. 4 asymmetric online survival horror experience set in the world of Resident Evil, and part of the Resident Evil 3 package. Unleash your inner evil as a cunning Mastermind or join the fight as one of the resourceful Survivors desperately trying to escape every obstacle the Mastermind puts in their way!
---
Related
Experience the horror in Raccoon City.
Resident Evil 3 Raccoon City Demo is available to play on PS4, Xbox One, and Steam.