The Steam Winter Sale 2022 is here with thousands of games on discounts. Save on your favorite games from now until January 5th at 10am Pacific time.
The Steam Awards
It's time to vote for the winners. The top five nominees from the Autumn Sale are here waiting for your vote for the win. Vote now for for your favorite game across 11 categories by January 3rd at 9am Pacific. The winners will be announced one hour later.

Trading Cards
Get your free trading cards, craft a set and complete the Badge.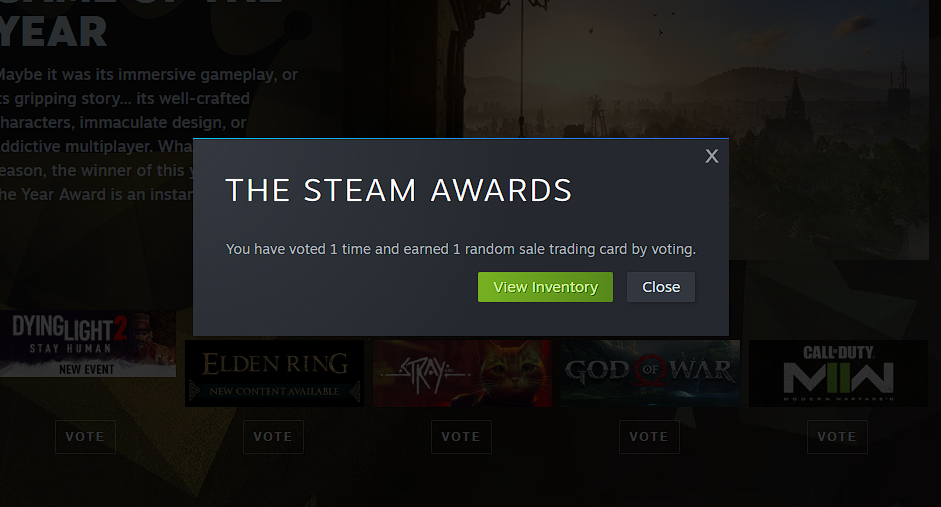 By voting in each category you will be rewarded with 1 trading card from the Steam sale collection. Plus get a free trading card each day by exploring your Discovery Queue.

Collect all cards and craft your new shiny badge.