Play hundreds of free demos from upcoming games, and get a badge from browsing the Discovery Queue.
A full week of free demos. From today through October 10th at 10am Pacific, hundreds of demos are available to play and experience new and upcoming games.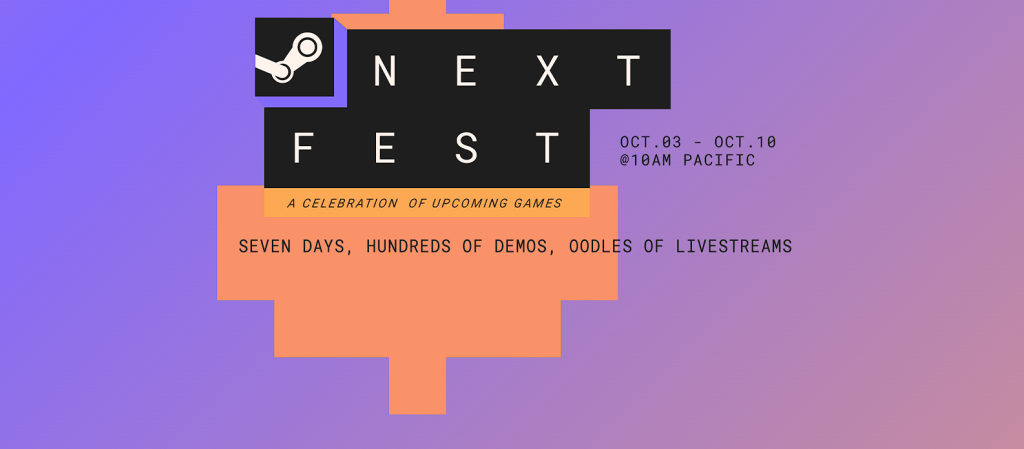 Next Fest Discovery Queue Badge
Explore the Discovery Queue and get a Badge. The badge levels up to level 6 and all you have to do is keep discovering Queue until you level up your badge to the max!